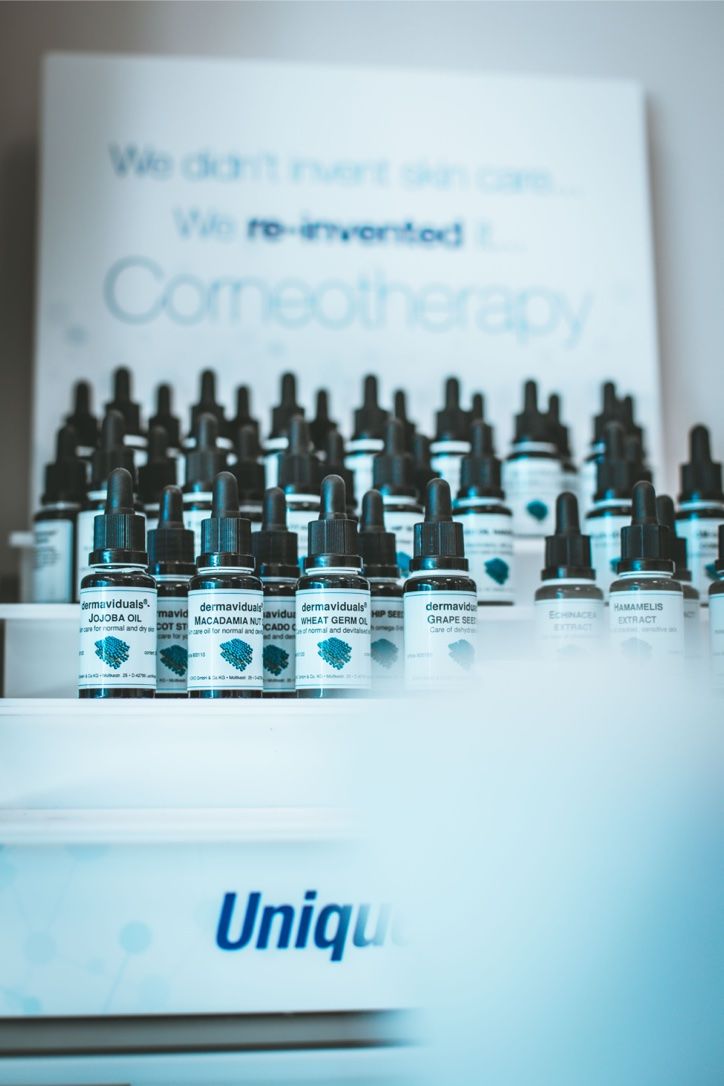 Corneotherapy is designed to awaken your skin's innate immunity by removing toxic waste matter from the largest organ of your body, and so if one has been using skincare with fragrances, emulsifiers, preservatives, parabens, silicones, amines, colours and dyes and you're starting on a Dermaviduals home care prescription for the first time, then one can possibly experience any of the following:
dryness
flakiness
more irritation/inflammation
more congestion than usual
feeling tight
overall imbalance
purging (acne)
We would like to stress that not all clients when starting on Dermaviduals will experience this transition. If you have a huge cosmetic chemistry history for example, then there is a good chance that your skin is going to get a lot worse before it gets better. Please refrain from using other skincare particularly when starting with Dermaviduals. The delivery system of liposomes and nanoparticles can also draw into the skin, ingredients from other skincare. This can potentially cause irritation and undesirable results. Lastly, Dermaviduals is a very powerful and potent range. Please use as recommended and don't be tempted to overuse. This overindulgence may lead to skin issues or rashes.
Of course, if you have any issues please make contact with us so we can discuss these matters with you. info@phoenixskinandbody.com.au